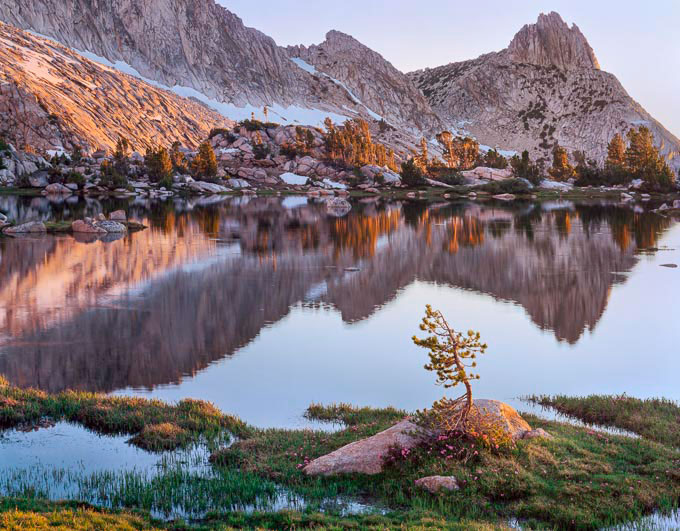 If you love Ansel Adams, John Steinbeck, and majestic music, mark your calendar for August 16, when Charles Cramer will perform and exhibit at a free event in Steinbeck Country. Like Adams, the visual poet of Yosemite's High Sierra who was born in California in 1902 one week before Steinbeck, Cramer is a classically trained pianist who is equally masterful at music and nature photography. Each art form also attracted Steinbeck, a childhood piano student and Episcopal church choirboy who wrote the text for two books of photography, A Russian Journal and America and Americans. The marriage of sound and image being presented by Cramer on August 16 would hold particular appeal for Steinbeck, a lover of Russian music, California landscape, and the art of photography. A piano performance graduate of San Jose State University and the Eastman School of Music, Cramer played for Ansel Adams as a young photography student 30 years ago. Today he teaches photography, publishes his work in books and magazines, and exhibits at multiple venues, including the Ansel Adams Gallery.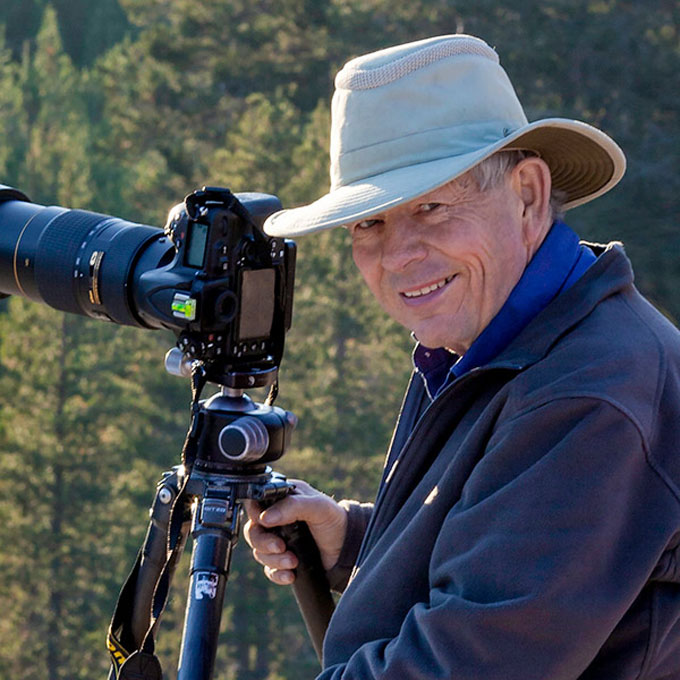 The August 16 event will begin at 3:00 p.m. with Cramer performing music including Modest Mussorgsky's piano suite Pictures at an Exhibition on the concert grand at St. Mark's Episcopal Church in Santa Clara, a San Jose-area city located midway between Ansel Adams's hometown of San Francisco and John Steinbeck's Salinas. The musical program will be followed by a reception and exhibition of Cramer's distinctive nature photography, including dramatic images (like the one above) of Yosemite's High Sierra. The title of Mussorgsky's 1874 masterpiece—and Cramer's August 16 performance and photography show—couldn't be more appropriate. Mussorgsky composed Pictures at an Exhibition for piano in memory of the painter Viktor Hartmann. Maurice Ravel's colorful orchestration, completed in 1922, magnified the visual power of Mussorgsky's music and would have been familiar to Steinbeck, who collected records and listened to Symphony of Psalms, by Mussorgsky's fellow-Russian Igor Stravinsky, while writing The Grapes of Wrath. "The Great Gate at Kiev," the theme music for SteinbeckNow.com videos, can be heard in this audio sample of Charles Cramer's recording of the complete Pictures at an Exhibition. (Pictures at an Exhibition is also the title of an award-winning novel by Sara Houghteling, a former Steinbeck Fellow at San Jose State University.) Attend the August 16 event at St. Mark's if you can. John Steinbeck, who grew up singing in an Episcopal church, will be with you in spirit. Click to play:
Photo of Charles  Cramer by G. Dan Mitchell.