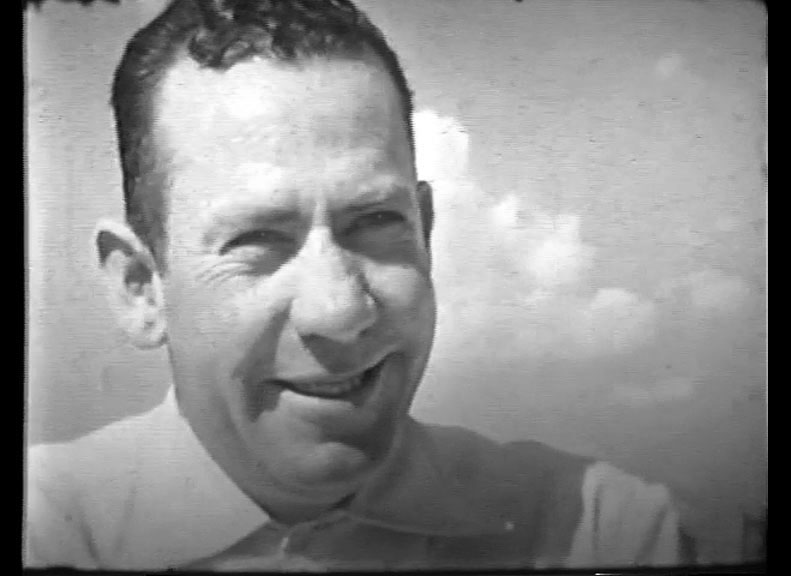 Do you like historic films as much as I do? Then you've probably seen Of Mice and Men, The Grapes of Wrath, and East of Eden, three classic movies made from books by John Steinbeck soon after they were published. If you love reading Steinbeck's fiction, you may also be familiar with books about John Steinbeck such as Jackson Benson's biography, The True Adventures of John Steinbeck, Writer. If you want to see everything imaginable about John Steinbeck in one location—DVDs and documents, books about John Steinbeck and artifacts from the author's life—the Martha Heasley Cox Center for Steinbeck Studies at San Jose State University is worth a trip. I discovered it almost by accident about a year ago. It got me started reading Steinbeck and eventually led me to the author's home movies.
Where Classic Movies Meet Books About John Steinbeck
I drove to the Martin Luther King, Jr., Library one afternoon last summer out of curiosity. The library is a big, sleek building at a major intersection in downtown San Jose, and I'd heard that it's the only public library in America operated jointly by city government and a public university. Inside the atrium I noticed a bank of elevators with signs pointing to special collections on the fifth floor. The ride up provided a dramatic view of the mountains near San Jose. The fifth floor had its own kind of drama. The sound of Beethoven poured from a center devoted to his music, and the California Room looked large, light, and welcoming. But my attention was caught by period posters of classic movies made from books by John Steinbeck, visible through the spacious window of the  Martha Heasley Cox Steinbeck Studies Center. I went in and was amazed at what I discovered.
Amidst rows of books about John Steinbeck and objects from the author's life—including his famous portable typewriter—I encountered Paul Douglass, professor of English at San Jose State University and the director of the Center. He was talking with Peter Van Coutren, the Center's archivist, but they stopped their conversation to answer my questions. Some academics seem preoccupied or otherworldly. Not Paul and Peter. They're down to earth, friendly, and available to everyone who walks through the door. Peter pointed out the manuscripts of books by John Steinbeck scrawled in the author's barely readable writing. Paul commented on several scholarly books about John Steinbeck on display. As I browsed DVDs of Steinbeck's classic movies and other historic films—including Ken Burns's documentary on the Dust Bowl—Paul explained how Martha Heasley Cox, a retired English professor, started the Steinbeck collection that now bears her name. Peter and Paul invited me to visit again, and recently I did. But it was the writer's home movies, not books about John Steinbeck, that brought me back.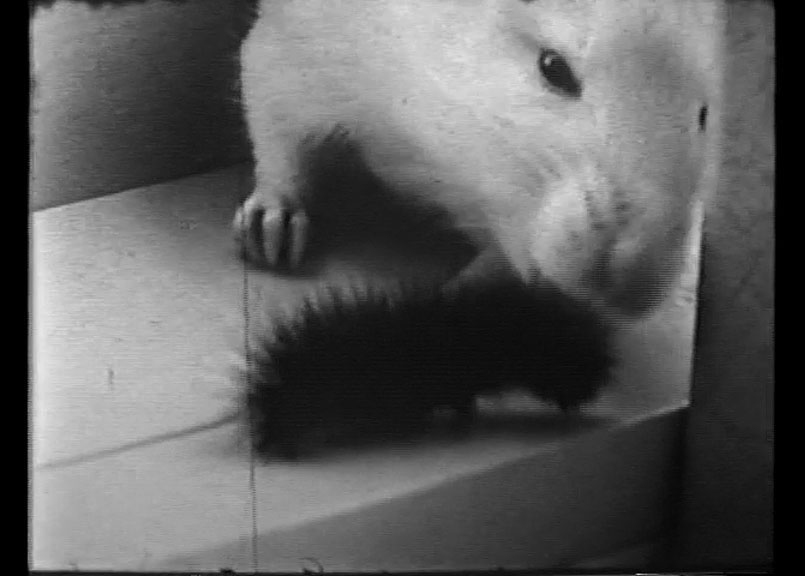 How Books by John Steinbeck Led Me to His Home Movies
Between visits I read books by John Steinbeck that inspired three of my favorite historic films, plus books about John Steinbeck as a novelist and screenwriter. I've always liked how John Ford directed Henry Fonda as Tom Joad in The Grapes of Wrath, and I love the way Elia Kazan—the director of On the Waterfront and other classic movies—let James Dean improvise the role of Cal Trask in East of Eden. When I drove to California after high school to break into movies, I had James Dean's image in my mind. Unfortunately both our careers were brief. I ended up working at a restaurant in Los Angeles; Dean was killed in a car crash on the road to Salinas, the setting of East of Eden. After a year, I went home to Florida, where I became a professional photographer and videographer. But I never forgot the beauty of California pictured in classic movies from those books by John Steinbeck. Returning to California to live was my dream, and not long ago it came true. Visiting the Steinbeck Studies Center motivated me to read Of Mice and Men, The Grapes of Wrath, and East of Eden. From there I moved on to books by John Steinbeck set in nearby Monterey. (Remember Hitchcock's classic movies made in California? The unforgettable mission scene in Vertigo takes place at San Juan Bautista, between Monterey and San Jose.)
Monterey is where I learned about Steinbeck's home movies, acquired in the 1980s by Robert DeMott, the Center's acting director after Martha Heasley Cox retired. I no longer work as a videographer, but I still love historic films. When I heard about Steinbeck's home movies, I read more about his time in Hollywood and his relationship with the makers of other classic movies, including Alfred Hitchcock, who directed Lifeboat and clashed with Steinbeck. I returned to the Steinbeck Studies Center to see for myself how Steinbeck used a movie camera. The Center's collection includes home movies made by Steinbeck in Monterey as far back as the 1940s, when movie cameras were clunky and you had to be a technician to make one work. Viewing the Center's DVD sampler of Steinbeck's home movies gave me a thrill. The visual imagination behind the camera is apparent in scenes that would go viral today. That segment where a curious mouse confronts a caterpillar, for example—most likely filmed at Doc Ricketts's legendary lab, where Steinbeck liked to hang out with friends and shoot the breeze.
See Steinbeck's Home Movies for Yourself at the Center
Think what John Steinbeck could do with a smartphone today! As the Center's sampler shows, his skill with a movie camera was truly impressive. So, by the way, is the Center's annual John Steinbeck Award. Past winners include Bruce Springsteen and John Mellencamp. This year's awardee is Ken Burns, the maker of historic films on the Civil War, jazz, Prohibition, the Dust Bowl, and World War II, among other subjects of books by John Steinbeck. Burns will receive the John Steinbeck Award on Friday, December 8, at the San Jose State University Student Union Center. Tickets are still available from Ticketmaster. Why not plan your visit so you can attend the event and sample Steinbeck's home movies, all in one trip? Admission to the Center is free, and the library is only a short walk from the Student Union. See you there!