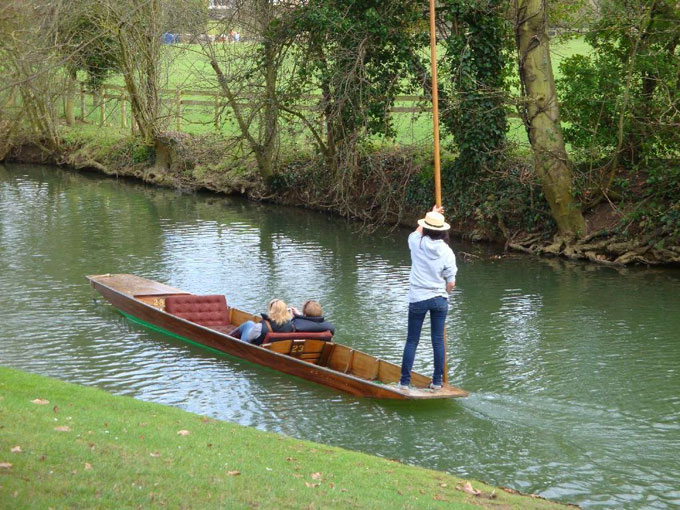 Recent revelations about the nefarious doings of the royal House of Windsor took me back to the time, long ago, when I worked as a landscape gardener with Solomoni & Hoy on the huge home being built in exclusive Pebble Beach, California, for S.F.B. Morse. I spent almost nine months on the Pebble Beach project as the mansion was completed and made ready for occupancy by its millionaire owner. Once the Morses moved in, I was given the additional task of creating a small, nearly-enclosed garden that SFB could view from his study window.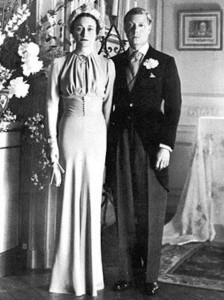 In the course of this project, which required long hours laying out stepping stones and setting in shrubs and plants, I grew accustomed to seeing SFB and his wife standing on a small balcony several feet over my head, observing my progress. Sometimes I'd catch a glimpse of Clark Gable, Bing Crosby, Lucius Beebe, and other Pebble Beach celebrities peering down, too. One day I looked up to see two very small-looking, quite thin individuals looking at me. I immediately recognized the curious pair as the Duke and Duchess of Windsor. They peered down, I nodded and smiled recognition; they smiled back, and I returned to my potting.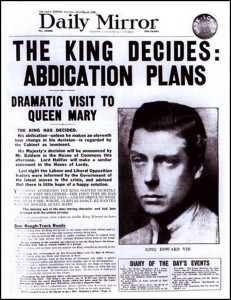 The other day I mentioned the incident to someone I've known since those years. He remembered the occasion of the royal visit, and for an intriguing reason. A socially prominent family with an enormously expensive mansion in Pebble Beach wanted to host the former King Edward VIII and his wife, but were put off by the fact that the royal couple required a considerable fee to accept the invitation. My, oh my, was ever Fate so unkind to anyone as she was to poor Wallis Simpson? For in that Pebble Beach mansion the toilet seats were disguised as thrones. But for her greed, the Duchess might finally have achieved her dream of sitting on one.
To this day, the House of Windsor continues to be a story within a story—and from a public relations perspective, it's a story without end. An incident in Oxford, England, years after my Pebble Beach encounter with the Duke and Duchess, explains why.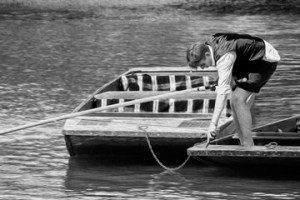 It was a beautiful day in Oxford and seemed like a romantic thing to do, to pay a few quid to take a punt on the River Cherwell. Getting into the seat, I asked the poler—he who handles the pole—if punts had names. An undergraduate at one of Oxford's colleges, he replied, "Yes. This one is named Wallis Simpson." He noted my look of surprise. "Why in the world would someone give that name to a punt?" I asked. "Because she's slippery and has a flat bottom," he replied with a smile. Though I'm not certain about the flat bottom, he was right about the slippery part when it came to Wallis Simpson, the would-be Queen of England. Not the best way to be remembered, surely. Unfortunately, the House of Windsor didn't have Saatchi & Saatchi when Edward VIII was forced to abdicate in December 1936 "to marry the woman I love," a thrice-wed American socialite whose morals were questionable at best.
What the House of Windsor Needed Was Saatchi & Saatchi
What is Saatchi & Saatchi? An advertising and public relations agency employing 7,000 creative people, copywriters, and PR specialists at more than 140 offices in 80 countries. Their job is to promote, protect, and sell, so when someone big has an image problem, Saatchi & Saatchi is the place to turn. Toyota, Procter & Gamble, General Mills, Westinghouse Electric, Sony, Visa, PriceWaterhouse, and Toshiba are clients. The House of Windsor joined this distinguished list in 1997, following Princess Diana's death and plummeting poll numbers for England's ruling family. Today, everything the royals do or say is scripted and committee-approved, like the corporation the House of Windsor really is. Sadly for the Windsors, Wallis Simpson and King Edward VIII didn't have Saatchi & Saatchi around to perk up their numbers when the king was forced to abdicate. Demoted to Duke and Duchess of Windsor, the couple left England for Portugal to plot their return to the throne with help from Herr Hitler. We know how that turned out.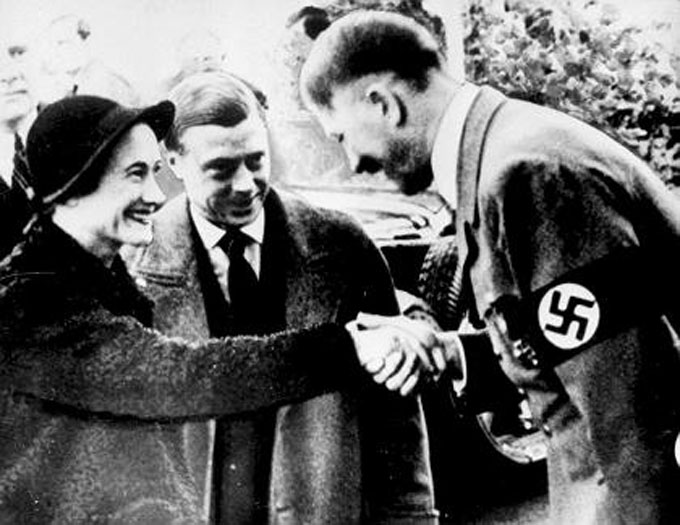 In the meantime, the management of the Kingdom was turned over to Edward's younger brother, the father of the current Queen, Elizabeth II. The new king and his missus, the late Queen Mother, once spent a pleasant afternoon in the gardens of Buckingham Palace teaching the young princesses how to perfect their Nazi salute. Captured on film, the event recently came to public attention, along with plentiful excuses and loud denials from palace corporate headquarters. It was all in fun, just a lark, they explain—adding that everyone in England was going around sieg-heiling back then.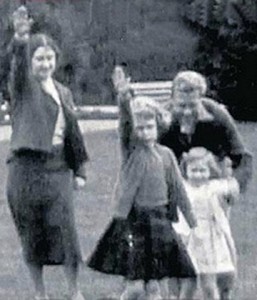 Whatever the House of Windsor claims, however, I remember Wallis Simpson declaring that she'd become Queen of England at any price. And I remember the Queen Mother, who'd just begun keeping house in her newly acquired 775-room palace, saying she'd be happy enough if the Nazis invaded England, "as long as they kept the royal family." I hear their denials and I think of their image-makers. I hear their excuses and I think Saatchi & Saatchi—especially today, as I read that the Queen Mother practiced her firing-aim by shooting rats at Buckingham Palace, in case Nazi parachutists ever came fluttering down in the skies over London. The history behind Princess Elizabeth's Nazi salute is dark indeed. So is the story of Wallis Simpson, England's would-be Nazi Queen.