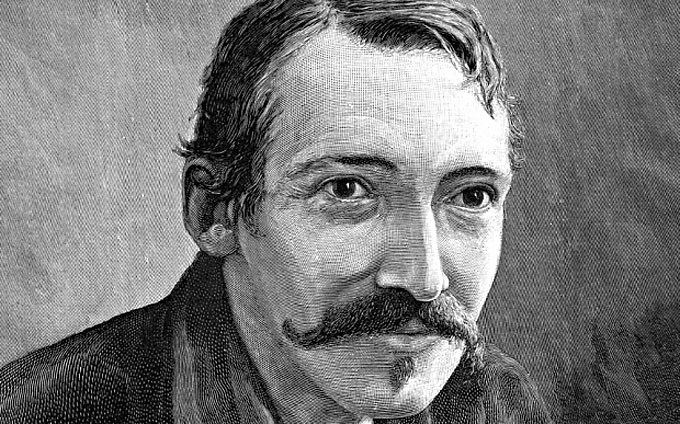 John Steinbeck, a fan since childhood of Robert Louis Stevenson, wrote a short story featuring the Treasure Island author 75 years ago. Stevenson, a frail but fearless Scotsman, pursued the woman he loved—a married American mother he met in London—all the way to the Monterey Peninsula in the late 1870s, the background for Steinbeck's 1941 magazine story, "How Edith McGillicudy Met Robert Louis Stevenson." A month after her divorce in 1880, Fanny Osbourne married Robert Louis Stevenson, spending a two-month honeymoon with her young husband camped out on Mt. St. Helena in northern Napa County, where he wrote a book about their adventure called The Silverado Squatters. The couple later settled in the South Seas with Stevenson's adopted family; fame, fortune, and the author's early death soon followed. A museum in the Napa town of St. Helena, California, is dedicated to Stevenson and the book. The Mt. St. Helena peak where it all happened was named Robert Louis Stevenson State Park.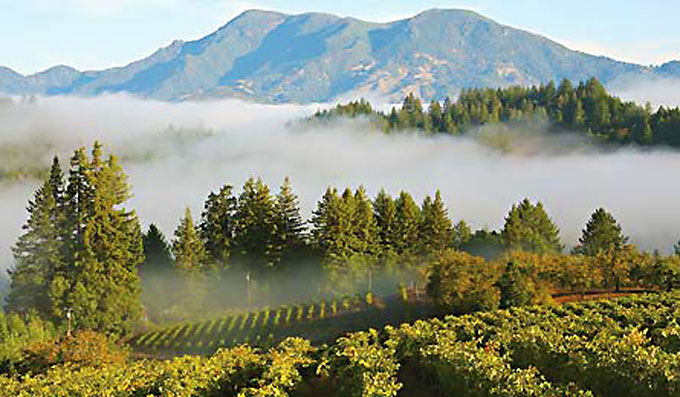 What does this history have to do with John Steinbeck? A recent Fourth of July vacation spent at an isolated Lake County bed and breakfast inspired by images of Eden proved: quite a lot.
Unlike Napa to the south and Sonoma and Mendocino counties to the west, Lake County, California, isn't much of a tourist destination. Like Stevenson's honeymoon, our bed-and-breakfast getaway was intended to, well, get away from it all. Mendocino was the original setting of John Steinbeck's second novel, To a God Unknown, but the hot, dry valley at the heart of Lake County feels much more like the novel than its neighboring county. It's a placid place, dominated by a large lazy lake, horse farms, and vineyards scattered among rolling hills not unlike those of the Salinas Valley. The roads from Sonoma, Mendocino, and Napa wine country to Lake County are sharp and steep, and Clear Lake is lower than usual due to California's prolonged drought. Visitors to Lake County really want to be there. They always did. The legendary British beauty Lily Langtree, mistress of King Edward VII at the time Robert Louis Stevenson was pursuing Fannie Osbourne, came to Lake County in 1897 to divorce her husband-of-the-moment, a rich American who promptly died. Before she left she bought a winery that still bears her name, not far from Middletown (pop. 1,500), the closest community to the idyllic bed and breakfast where our John Steinbeck story began two weeks ago.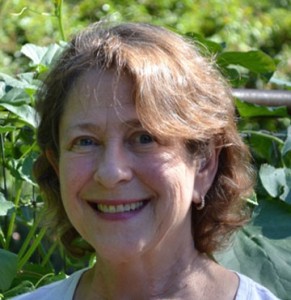 The Backyard Garden Oasis Bed and Breakfast consists of three cottages on Mt. St. Helena farmland populated by grazing horses and the occasional coyote. Greta Zeit, a native of New York, bought the farm in 1995, built the comfortable cottages, and created an organic food lover's dream in the garden for which her bed and breakfast is aptly named. Country quiet with the family dogs—not John Steinbeck—was the purpose of our getaway to Greta's bed and breakfast. But surprise: John Steinbeck became the topic of conversation at breakfast each morning of our stay. Ed, a young green-energy consultant from San Francisco, exclaimed "I love John Steinbeck!" when first introduced. Another guest, a special education teacher visiting with her husband from Oklahoma, confirmed that Steinbeck has been forgiven and The Grapes of Wrath is now encouraged reading in the state's schools. A third guest, from Berkeley, works as a sales rep for Penguin, the publisher of John Steinbeck's books. She said business is very, very good. Greta, our warmhearted host, was reading East of Eden. She wondered if the Trasks were a real family, like the Hamiltons.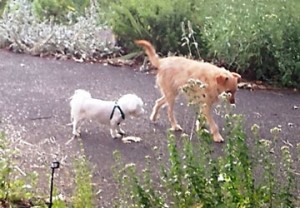 So much coincidence in such a short space. I was curious. Could I find other John Steinbeck books in Lake County if I looked far enough? The answer was no, but the news was encouraging. The friendly folks at the dozen-plus thrift and vintage stores that dot Clear Lake all said the same thing: when we get a book by Steinbeck, it's picked up faster than a lampshade by Tiffany. The nearest trade bookstore, across the Lake County line in Ukiah, featured a fat shelf of John Steinbeck Penguins—Of Mice and Men, The Grapes of Wrath, East of Eden—kept in stock to meet the required reading demands of Mendocino County's schools. The helpful owner of Ukiah's used bookshop admitted he couldn't keep Steinbeck's books in his store. The reason, he explained, was simple: John Steinbeck still sells, even in Robert Louis Stevenson country. That discovery gratified this Lake County traveler, and Charley would be pleased with accommodations. We'll be back!