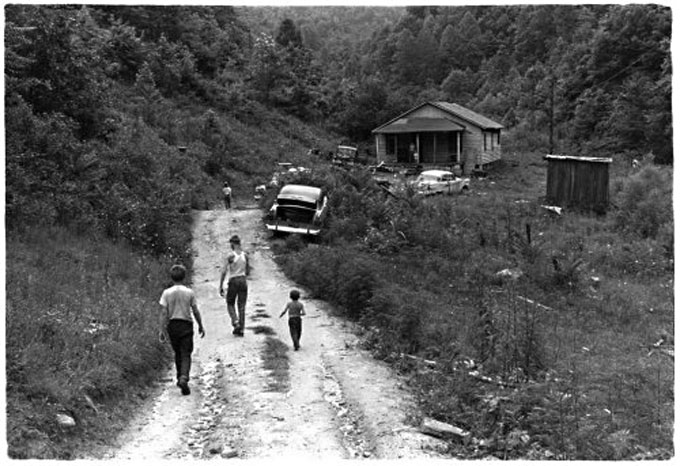 Walking Hills
Just over a rise, I glimpse a starred truck windshield,
a beveled dresser-mirror, the reverse lives of the trees.
I'm walking the switchbacks from the ridge and down,
skidding, grabbing at a sassafras branch here and there.
A friend has been sending emails about haunted places
in Parkersburg. I think Ghosts and stare into the mirror
become a slope to a river, the river, the flanking hills.
In this light, apparitions are legion. Flashes of anger
and escape from home, if home is these hollows.
Some days, I could bet myself a fifth of scotch
this much of the earth is God's country and win,
but today a busted windshield is splendoring into
the unbroken part of itself. I'm rectangular, a casket
with eyes and hair and a mouth—wasn't it Mark Twain
who said humans make graveyards of the beautiful places?
It starts to rain. I duck inside the ruined truck. The roof
is like correspondence with a friend: not much cover.
Rain becomes the calm and storms and calm again
that is Appalachia: isolating voices, old-old hurts,
and a need to hurt others some carry like a handsel.
I'm told that I'm a threatening presence. Dangerous.
And I've been told to lower my voice when speaking
so that bystanders won't think that I'm about to strike.
But I am about to strike: I begin to bust the windshield
the rest of the way out as I would've done years ago
surrounded by big-hearted boys from around here.
Boys who became men who make others nervous.