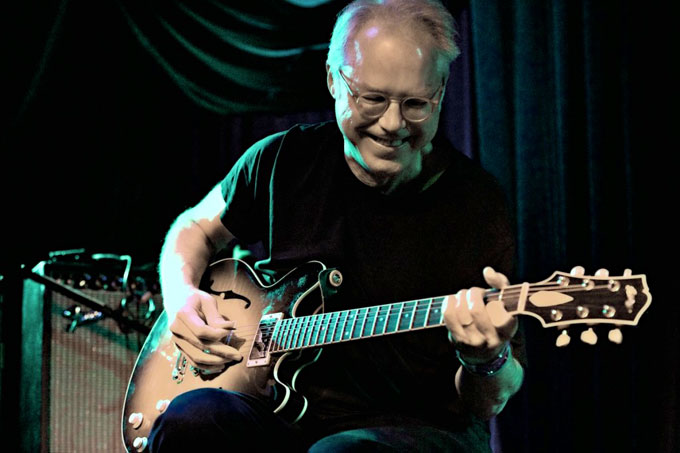 Passionate about sound and programmed to appreciate performance, John Steinbeck took piano lessons as a boy, listened to classical records when he wrote, and liked new music, old music, chamber music, opera, and jazz as an adult. American musicians—including a contemporary string quartet group—have remained passionate about John Steinbeck in return. Steinbeck's spirit has animated folk songs by Woody Guthrie and Bruce Springsteen, inspired operas by Carlisle Floyd and Ricky Ian Gordon, even motivated the composition of recent organ music by Franklin D. Ashdown and Lothar Bandermann. Such eclecticism seems especially appropriate for an author who sang in the church choir as a child, loved Bach and Broadway equally, and wrote an early, unpublished novel called "Dissonant Symphony."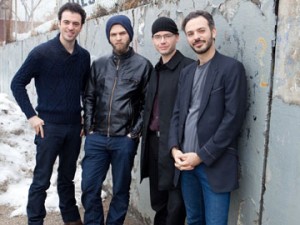 For the latest addition to the growing body of music inspired by John Steinbeck, applaud  Brooklyn Rider, a young string quartet with Steinbeckian crossover audience appeal. In 2014 Brooklyn Rider commissioned new chamber music works from a group of distinctively different composers including Bill Frisell, an acoustical guitarist blessed with an expert back-up band and a big following in the world of jazz. Each composer selected for Brooklyn Rider's recording project was encouraged to "look outside the sphere of music" in writing a short chamber music piece inspired by a person, place, or idea of the composer's choice. Bill Frisell picked John Steinbeck. The resulting CD, Brooklyn Rider Almanac, is an example of contemporary recorded music at its best—clear as sunlight on the sea, full of color and character, and as varied in style, feeling, and form as the books of John Steinbeck.
Steinbeck wasn't the only artistic figure chosen by a composer for the project (Daniel Cords picked the painter Keith Haring), or the only author: Aoife O'Donovan celebrates William Faulkner in a fiddling romp through the mind of Faulkner's character Quinten Compson, Benjie's brother in The Sound and the Fury. But Bill Frisell's piece—titled simply: "John Steinbeck"—is the last cut on the album and stands out as the shortest, and the most surprising, of the 13 works recorded. Partisans of Hemingway, Fitzgerald, and Faulkner at the time accused Steinbeck of being a sinplistic sentimentalist while praising books such as The Sound and the Fury for hard-edged modernism and challenging complexity. Did Bill Frisell write his tough little string quartet as a belated musical rebuttal to Steinbeck's critics? "John Steinbeck" certainly tests the ear and requires effort to understand, more like Faulkner than Steinbeck, who refused to write for the critics or to criticize fellow writers who did.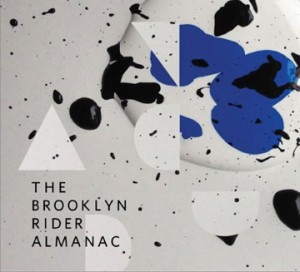 I think the Salinas Valley native who listened to records while writing The Grapes of Wrath in his California Coast Range retreat would get the point of Bill Frisell's peak-and-valley piece, chamber music inspired by an artist who agonized and rejoiced with the characters he created in a small room high in the mountains, observing monkish solitude as Bach's Art of the Fugue and Stravinsky's Symphony of Psalms played in the background. You decide. Close your door, shut your eyes, and listen to Brooklyn Rider Almanac from start to finish, then repeat the last piece on the album as you contemplate the personal context and social sense that inform The Grapes of Wrath. John Steinbeck was a sociable loner, a pretty good description of a string quartet player—or a jazz performer like Bill Frisell, creating a printed score for recorded chamber music instead of improvising as usual. Like a string quartet's lead violinist, Frisell is the first among equals when performing with his group. In "John Steinbeck" he communicates the lonely predicament of a working novelist who, like a composer putting sound on paper, has only himself to praise or blame, peak-or-valley, before the record ends.