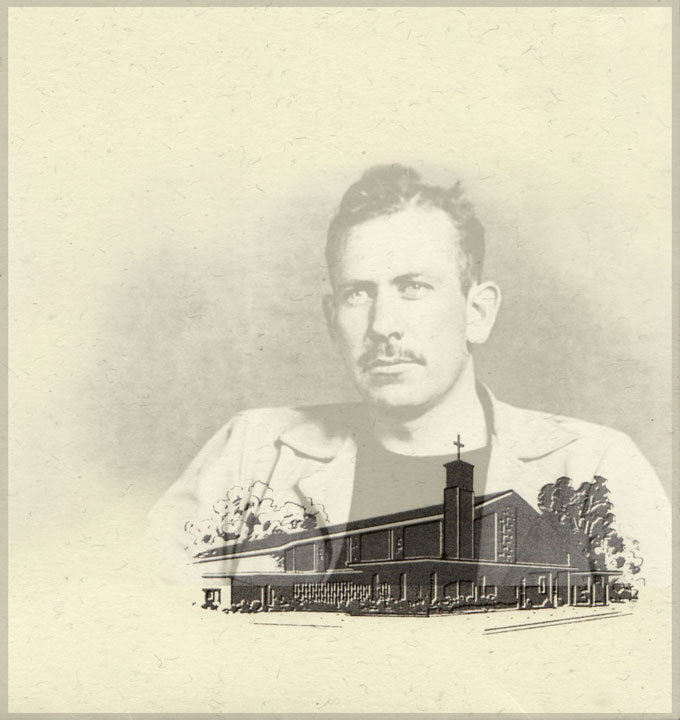 John Steinbeck's childhood Episcopal church in Salinas, California, will celebrate the 75th anniversary of The Grapes of Wrath on August 22, 2014, in a concert of organ music inspired by the music-loving author's life and work. James Welch, California's leading concert organist, will perform Franklin D. Ashdown's recently commissioned Steinbeck Suite, as well as organ music by composers who Steinbeck especially admired or who were living and working in California during the writer's time.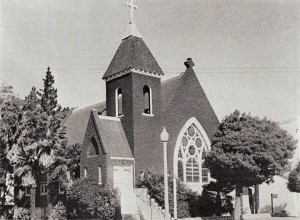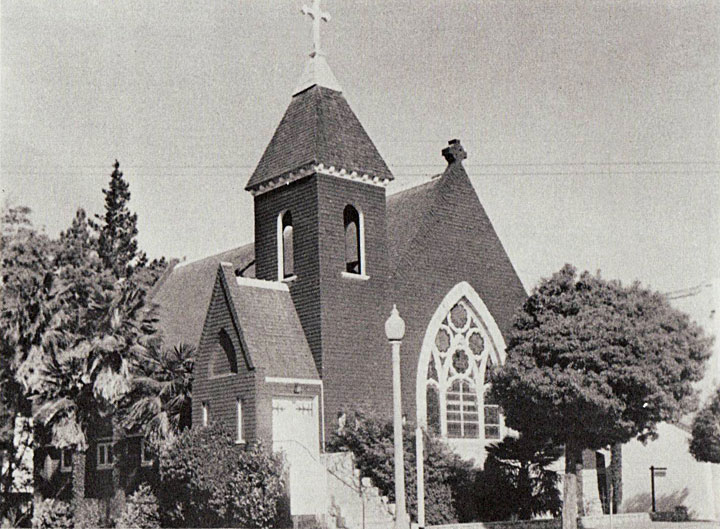 The 7:00 p.m. program on August 22—originally planned for Carmel Mission—will take place at St. Paul's Episcopal Church, located since 1954 at 1071 Pajaro Street in the Salinas, California, suburb of Monterey Park. The original St. Paul's Episcopal Church attended by John Steinbeck (shown at left) was located near the Steinbeck family home on Salinas, California's historic Central Avenue. (The El Camino Real Diocese of the Episcopal Church, currently headquartered in the Monterey area, plans to move to a large Victorian structure near the Steinbeck House on Central Avenue within the next few weeks.)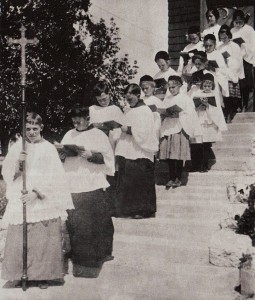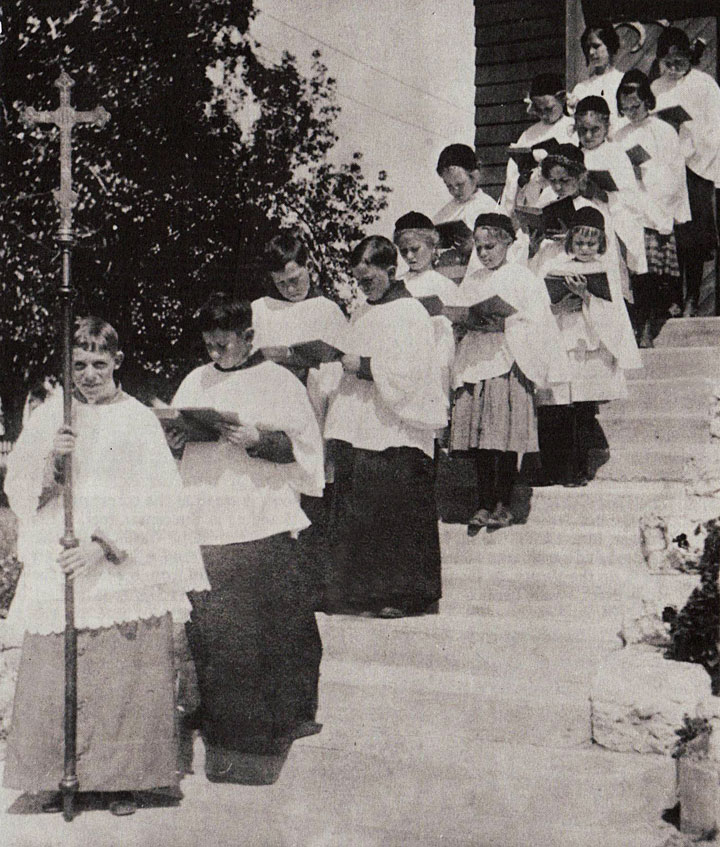 John Steinbeck remained active at St. Paul's Episcopal Church until he left for college in 1919. He was christened by the church's rector in 1905 and confirmed by a visiting bishop in 1916, and he served as an altar boy, sang in the junior choir, and participated in Boy Scout meetings in the church basement as a teenager. In this photograph he is shown leaving the church, hymnal in hand, behind a young crucifer named "Skunkfoot" Hill on Easter Sunday in 1914. Hill's name, as well as that of Bishop Nichols of the Episcopal Church in California, appear in The Winter of Our Discontent in an episode based, in part, on John Steinbeck's childhood. St. Paul's Episcopal Church plays a less positive role in East of Eden, where Aron's mother Cathy slips into the back pew to observe her son, a callow convert to the Episcopal Church who is ignorant of the fact that his mother—believed to be dead—runs a Salinas, California, whorehouse.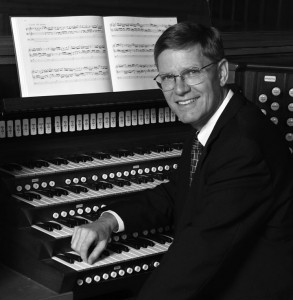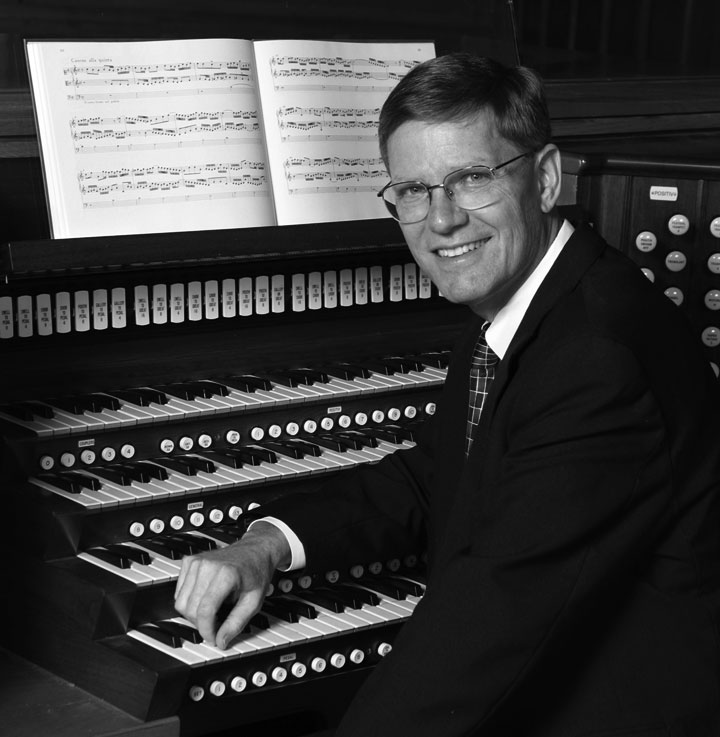 The program created by Welch (shown here) will open with organ music by J.S. Bach, the composer John Steinbeck described in Sea of Cortez as "breaking through" to a state of mystical sublimity in sound. It will continue with the Salinas, California, premiere of Ashdown's Steinbeck Suite, a five-movement work written in honor of the 75th anniversary of The Grapes of Wrath and inspired by scenes from Tortilla Flat and The Grapes of Wrath. Ashdown is one of America's most widely published composers of church organ music.
Also featured on the August 22 program will be a pair of mid-century California composers who were inspired by the Monterey Peninsula landscape and affiliated with Episcopal churches in San Francisco: Richard Purvis, the organist of Grace Cathedral following World War II, and Dale Wood, the organist at the Episcopal Church of St. Mary the Virgin in the 1970s. It is conceivable that John Steinbeck, who enjoyed hearing organ music and visiting San Francisco, heard Purvis play. Wood's distinctive organ music style was influenced by musical sources familiar to Steinbeck, including gospel tunes of the type heard in The Grapes of Wrath and incorporated by Ashdown into the lively fourth movement of Steinbeck Suite.
John Steinbeck's appreciation for Episcopal church ceremony and organ music is evident throughout his writing, nowhere more obviously than in the famous Easter Sunday chapter from Sea of Cortez. Welch's program will conclude with Wood's brilliant setting of the chorale "That Easter Day With Joy Was Bright" in recognition of this seminal passage from John Steinbeck's most philosophical work.
Suggested donation for the August 22 concert is $15 at the door.