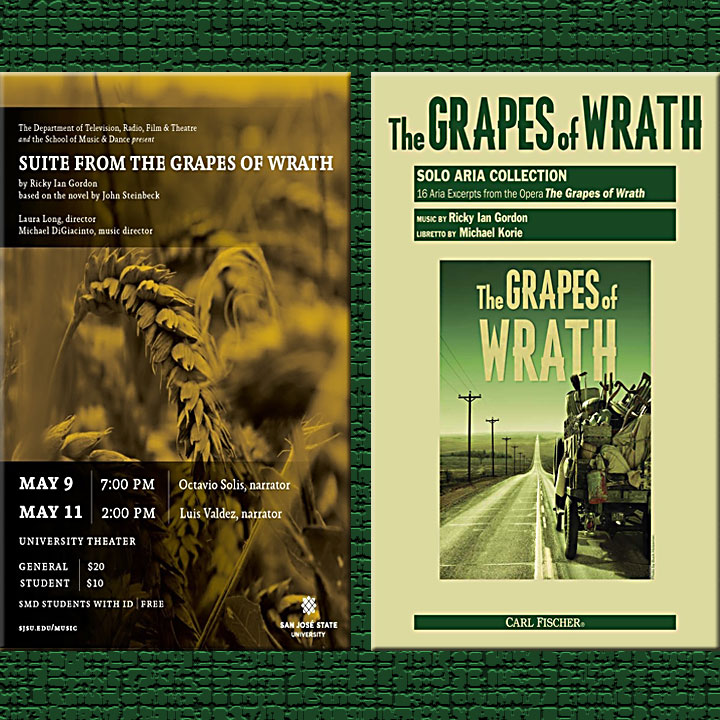 As interim director of the Martha Heasley Cox Center for Steinbeck Studies at San Jose State University, I have been particularly gratified by the university's 75th anniversary celebration of The Grapes of Wrath. Ongoing events open to the public began with a colorful exhibition of book covers from foreign editions of The Grapes of Wrath, which has been translated into 45 languages since it was first published. As noted in my earlier post, the exhibition was created by Peter Van Coutren, the Steinbeck Studies Center's archivist, and features little-known information about the novel's history. (If you are visiting the Martin Luther King, Jr. Library on the San Jose State University campus this month, check out the exhibition on the fifth floor. It ends soon.)
The Dust Bowl and Great Depression Take Center Stage
San Jose State University's celebration of The Grapes of Wrath continued last month with a staging of Frank Galati's award-winning 1989 dramatic adaptation by the Department of Television, Radio, Film, and Theatre Arts in collaboration with the Steinbeck Studies Center. The well-attended run of this play, directed by Laura Long and supported by Professors David Kahn and Barbaby Dalls, included a gala reception starring Susan Shillinglaw, the former director of the Steinbeck Studies Center, Professor of English and President's Scholar at San Jose State University, and Scholar in Residence at the National Steinbeck Center in Salinas. Shillinglaw's new book On Reading "The Grapes of Wrath" was recently published by Penguin, and she signed copies for an enthusiastic crowd. Other San Jose State University faculty members led by Scot Guenter helped develop a Grapes of Wrath "readathon" sponsored by the SJSU Campus Reading Program—a 24-hour public reading of the entire book, also performed in April.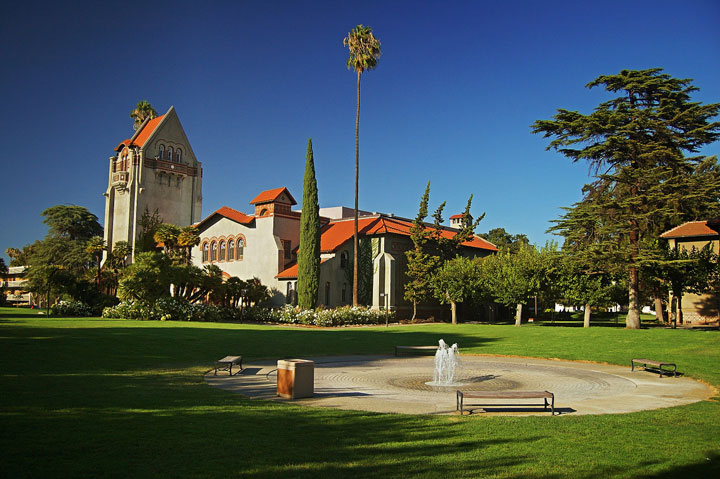 The Music of The Grapes of Wrath in Concert on Campus
When Viking Press published The Grapes of Wrath on April 14, 1939, John Steinbeck became both famous and infamous for his sympathetic portrayal of the Joads, a symbolic Dust Bowl migrant family from Oklahoma whose trials and tribulations in California made the author deeply unpopular with American Agribusiness. But the book won a Pulitzer Prize in 1940, and John Ford's movie adaptation starring Henry Fonda is now part of our picture of life during the Great Depression. Steinbeck said that he wrote the novel with the structure of music in mind. Its operatic overtones inspired composer Ricky Ian Gordon and librettist Michael Korie to create a new opera based on the novel, first staged by the Minnesota Opera. The work will be performed in an unstaged concert version by San Jose State University's music department on May 9 and 11. The speaking role of narrator will be filled by a pair of famous playwrights: Octavio Solis and Luis Valdez. A painting by Ron Clavier donated by the artist and inspired by the novel will be on display in the lobby.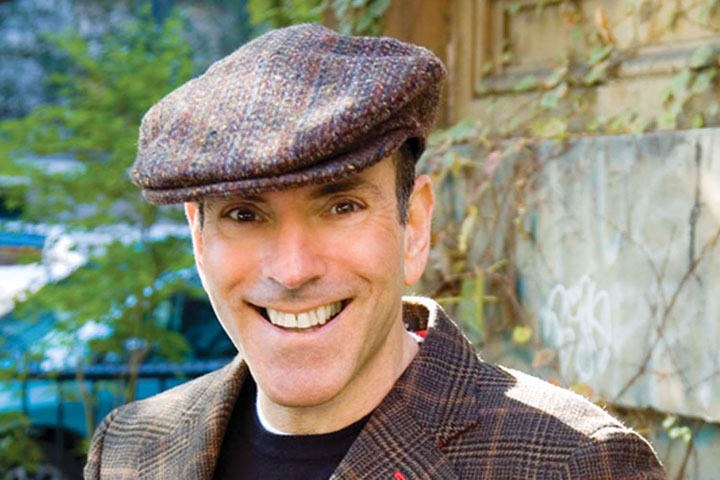 Bravo! Ricky Ian Gordon and His Grapes of Wrath Opera
Ricky Ian Gordon (shown here) was born in 1956. Since its Minnesota premiere in 2007, his operatic treatment of The Grapes of Wrath has been performed in Salt Lake City, Pittsburgh, and Los Angeles, among other cities. Of the Los Angeles production, Los Angeles Times critic Mark Swed wrote that "the greatest glory of the opera is Gordon's ability to musically flesh out the entire eleven-member Joad clan," praising the composer for successfully merging Broadway musical theater with classical opera in the work. Writing in The New Yorker, Alex Ross compared it to "American popular music of the twenties and thirties: Gershwinesque song-and-dance numbers, a few sweetly soaring love songs in the manner of Jerome Kern, banjo-twanging ballads, saxed-up jazz choruses, even a barbershop quartet."  A two-act concert version of the opera directed by Eric Simonson and narrated by Jane Fonda was performed at Carnegie Hall in 2010. This version will be used for the San Jose State University production in a pair of performances beginning at 7:00 p.m. on May 9, and at 2:00 p.m. on May 11, both in the Hal Todd Theater on the San Jose State University campus. The musical production will also be directed by Laura Long.
San Jose State University Professor Sings Pittsburgh Role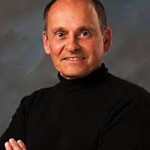 The tenor Joseph Frank, director of the San Jose State University School of Music, sang the role of Grampa Joad for the Pittsburgh Opera's production of Gordon's Grapes of Wrath in 2008. The complete opera, recorded live by the Minnesota Opera, is available in a three-CD set with libretto liner notes on the PS Classics label. The vocal score and a selection of arias are available from Carl Fischer.