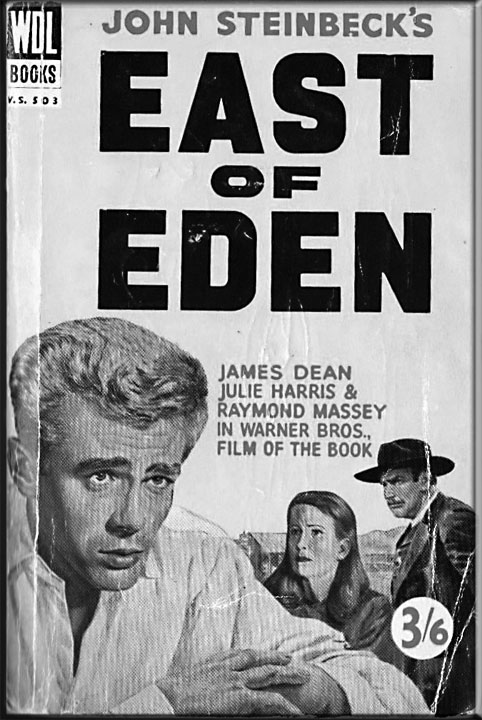 John Steinbeck's Depression-era novel The Grapes of Wrath made a deep and lasting impression on me when I read it as a school-curriculum book whilst a young teenager in the UK. I consequently became a lover of Steinbeck's writing, reading many of his other books over the years that followed. After moving to Southern California for work a few decades later, I visited the National Steinbeck Center in Salinas with my family en route to San Francisco and our holiday home rental farther up the Northern California coast, in the picturesque village of Mendocino (pop. c. 1,200). The towns of Salinas and Mendocino have appeal for fans of Steinbeck like me, and I recommend stopping at both when you visit Northern California.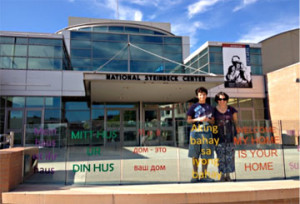 As a chemist I found the National Steinbeck Center engaging for the insights it offered into Steinbeck's life and career as a journalist, novelist, and (briefly) "bench chemist" for the Spreckels Sugar Company. But there was more. An exhibit depicting Steinbeck's epic biographical novel East of Eden caught my attention because of the biblical and philosophical commentary concerning man's responses to evil influences that it revealed. This prompted me to purchase a copy of East of Eden in the bookstore as we were leaving. I read it during our stay at the idyllic sea-view house we rented in Mendocino overlooking rugged coastal cliffs and resident sea lions, a dramatic setting in which to experience Steinbeck's multi-generational saga.
Steinbeck's discussion of the Hebrew word "timshel" in East of Eden fascinated me as a metaphor for our choice in how and whether to response to evil, and I was moved to look up the passage in the Hebrew Bible that contained the word—from the story of Cain and Abel—that Steinbeck quotes. When I discovered that Steinbeck had incorrectly transliterated the Hebrew word timshol, I consulted Hebrew and other sources about its meaning and Steinbeck's use. My research was eventually published in an article by Steinbeck Review, as reported in a post at SteinbeckNow.com.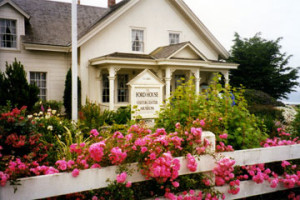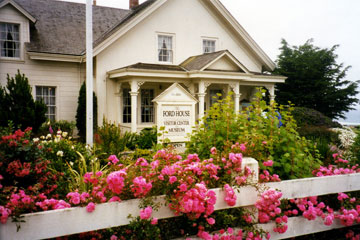 Whilst staying in Mendocino and reading East of Eden, I encountered unexpected connections to Steinbeck and his novel during a visit made by our family to the Ford House Museum and Visitor Center to learn about the history and culture of the area. The story of the Ford House began in 1851 with Henry Meiggs, the Gold Rush sawmill owner who built Fisherman's Wharf on San Francisco's famous Embarcadero. Learning that a ship with cargo from China had sunk off the Mendocino coast, Meiggs sent an employee named Jerome Ford to the wreck site to search for salvage. Ford failed to find the ship, but he discovered something of even greater value to his employer: a magnificent forest of redwoods stretching many miles inland from the rocky Northern California shore.
Following Ford's advice, Meiggs arranged for sawmill equipment to be shipped around the Horn from the East Coast to Mendocino, where the first sawmill opened in 1852, with Ford as superintendent. The second house constructed in Mendocino from lumber cut by Meiggs's mill was built for Ford and the woman he married in 1854 in Connecticut, the time and setting chosen by Steinbeck for the opening section of East of Eden. Readers will recall that 10 years after publishing East of Eden Steinbeck wrote in Travels with Charley about seeing the redwoods in and around Mendocino while driving down the Northern California coast with his wife Elaine—a century after the Fords settled into their redwood home.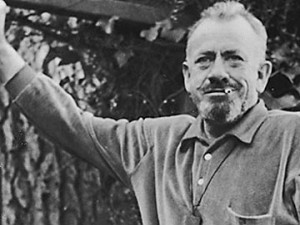 I discovered one more connection between East of Eden and Mendocino during my family visit to the Ford House: Mendocino was a shooting location for the 1955 movie adaptation of East of Eden that starred James Dean. Scenes were also shot in Spreckels, the sugar company town outside Salinas where Steinbeck worked while a student in high school and at Stanford. Years ago I was introduced to Steinbeck in school in the United Kingdom, so it was a delight for me to discover unanticipated connections between his life and writing in Northern California as an adult.
Many thanks to Jenny Heckeroth of the Ford House Visitor Center and Museum and to Lisa Josephs at the National Steinbeck Center for their help.