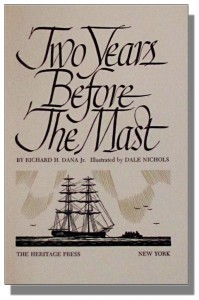 Richard Henry Dana, Jr., the author of Two Years Before the Mast, was born 200 years ago in Massachusetts, the home of Dana's famous Founding family, and of John Steinbeck's paternal grandparents as well. Growing up, Steinbeck read Dana's autobiographical account of life along the California coast in the early 19th century–as noted by the artist Tom Killion, the earliest writing, in English, that describes the California coast from the perspective of the sea. New England roots, adventure fiction, California coast: cause enough for Steinbeck fans to celebrate Richard Henry Dana's bicentennial. But Two Years Before the Mast is also a masterpiece of social-protest literature, like The Grapes of Wrath, and helped set the stage for Steinbeck's novel. Details of Dana's life are worth mentioning in 2015, two centuries after his birth and 75 years since the appearance of The Grapes of Wrath. They connect Dana's era and output with those of Steinbeck—and with the New England artist Rockwell Kent, who wrote popular books of travel, illustrated books by others (including Moby Dick, above), and espoused socialism, pacifism, and opposition to American foreign policy during Steinbeck's lifetime.
Richard Henry Dana and the Power of Fiction to Change
Born into a Boston Brahmin family of politically progressive lawyers, writers, and legislators, Dana grew up at a time when flogging was routine punishment on ships like the Pilgrim, the California-bound brig he sailed as a merchant seaman after dropping out of Harvard at the age of 19. Like John Steinbeck—who became a college-dropout merchant seaman, briefly, in 1925—young Dana employed fiction as a vehicle to focus public attention on an egregious injustice experienced personally, the brutal mistreatment of sailors at sea. The Grapes of Wrath, written 100 years after Dana drafted Two Years Before the Mast, dramatizes the mistreatment of Dust Bowl migrants through the struggles of a fictional family caught in a Dickensian system of injustice and oppression; Dana's autobiographical novel describes the pain and suffering of his fellow-sailor Sam, "a human being made in God's likeness—fastened up and flogged like a beast!" Following the publication of Two Years Before the Mast in 1840—exactly 100 years before Steinbeck's Sea of Cortez expedition along the Baja, California coast—flogging at sea finally ended, a process Dana helped hasten in his career as a maritime lawyer and legal writer. Though he never wrote another novel, he returned to the California coast in 1859, adding a postscript to later editions of Two Years Before the Mast describing the changes he observed.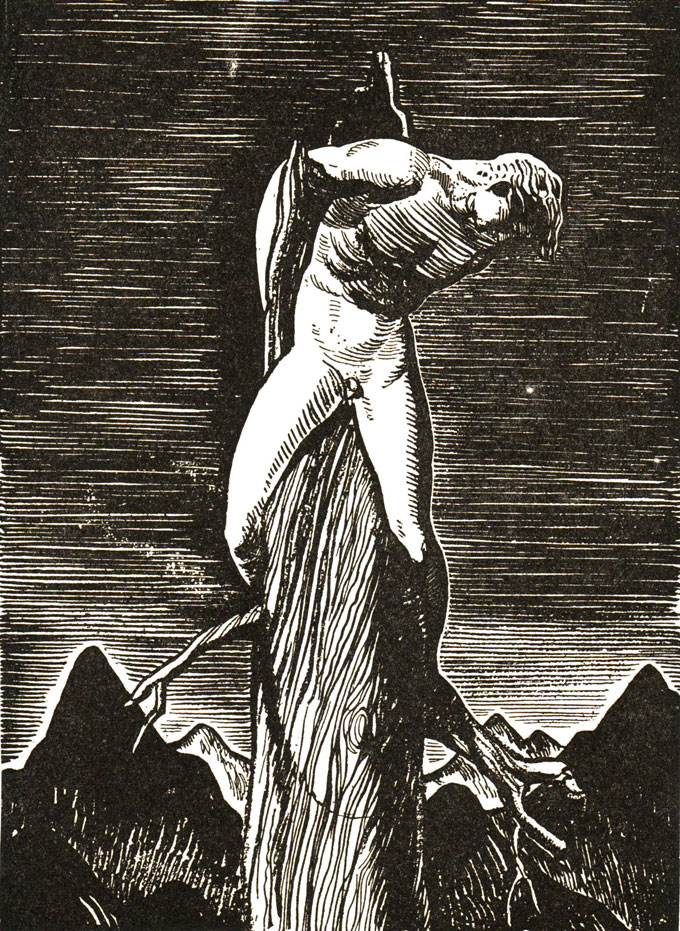 Two Years Before the Mast exposed an evil practice, just as Harriet Beecher Stowe's Uncle Tom's Cabin and Julia Ward Howe's "John Brown's Body"—the source of Steinbeck's "Grapes of Wrath" title—excoriated slavery and advocated abolition, the other great cause to which Richard Henry Dana devoted his long life. The Emancipation Proclamation made slavery illegal in the United States in 1863, and Dana served as U.S. counsel at the trial of Jefferson Davis, the president of the Confederacy, after the Civil War. Ironically, a bloody war fought 75 years later served to integrate poor families like the Joads into the American economy, ending the conditions dramatized in The Grapes of Wrath. Like The Grapes of Wrath, Two Years Before the Mast was written in a turbulent time, and has never been out of print. Dana's classic, still rewarding reading for Steinbeck fans, is full of resemblances to elements in Steinbeck's work, including memorable descriptions of the California coast, meditations on social and economic policy, and an Easter Sunday chapter reminiscent of Sea of Cortez.
Dana, Steinbeck, and Rockwell Kent: An American Legacy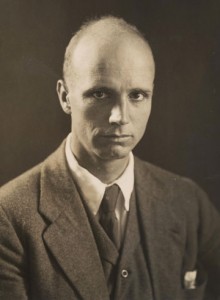 Unlike John Steinbeck, Richard Henry Dana was a polished speaker who advocated progressive policy from a position of social strength and achieved celebrity without being demonized. A closer parallel to Steinbeck in this regard can be found in the life of Rockwell Kent, a gruff adventurer who was born in 1882, the year Dana died, and who managed to outlive Steinbeck by two years. Kent's writing, autobiographical in source, was realistic. His art was visionary, allegorical, and mythic. His illustrations of works by Chaucer, Shakespeare, and Melville—the American author most influenced by Dana, and an inspiration for Steinbeck—are particularly powerful, so impressive that one wishes he'd been commissioned to illustrate The Grapes of Wrath, a book he read with the recognition of a kindred spirit. Like Steinbeck, Kent rejected conservative politics, revealed religion, and conventional morality. Like Steinbeck, he espoused free living and engaged in social issues with a passion uncharacteristic of his parents and peers. Like Steinbeck, he married repeatedly, traveled relentlessly, and found an appreciative audience in Russia, where he journeyed in 1967 after a fight with the federal government over his passport. In a televised Cold War confrontation, Kent defied Senator Joseph McCarthy, pleading the Fifth Amendment not because he was a communist (he wasn't), but to show solidarity with American artists and authors blacklisted for being sympathetic to socialism (which he was).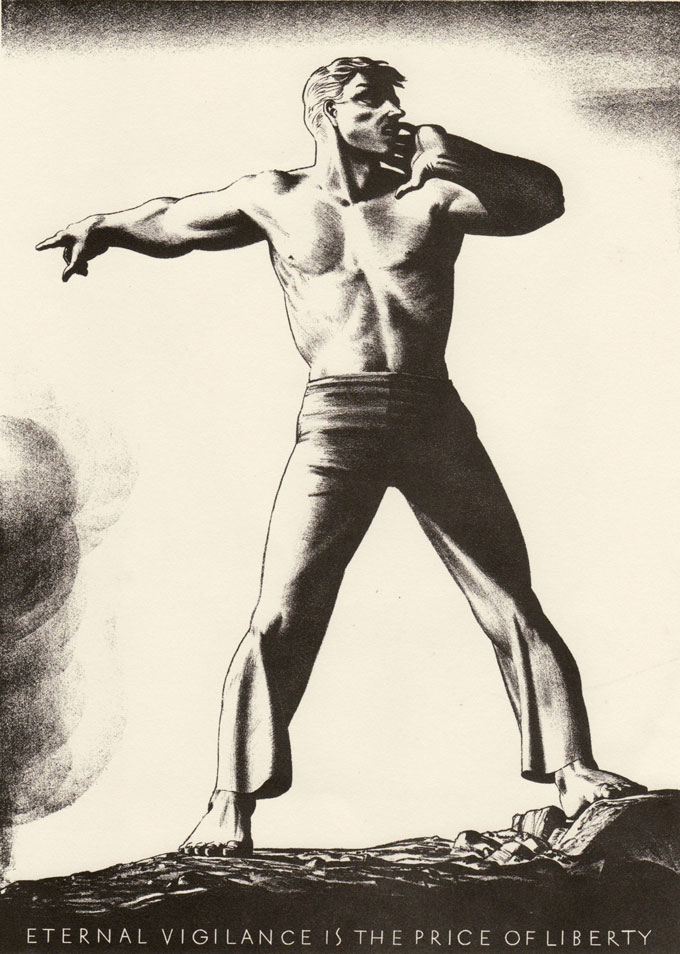 Though Kent failed to produce a magnum opus comparable to The Grapes of Wrath or Two Years Before the Mast, he deserves attention as an artist-activist equal in passion to John Steinbeck and Richard Henry Dana and—based on his courage—even worthier of praise. A biography of Rockwell Kent equal in scope to Jackson Benson's life of Steinbeck should be written to increase appreciation of Kent's achievement, preferably from the angle being taken by William Souder in his new book about Steinbeck: "Mad at the World." Meanwhile, Dana's bicentennial has produced a splendid biography by former Vermont Supreme Court Chief Justice Jeffrey L. Amestoy, aptly titled Slavish Shore: The Odyssey of Richard Henry Dana Jr. The recent Vermont Public Radio interview with Amestoy about the writing, publication, and impact of Two Years Before the Mast will strike a familiar note with fans of Steinbeck and The Grapes of Wrath. From rural New England to the California coast, the social-protest theme in American literature is an enduring legacy. It began with Richard Henry Dana 200 years ago.